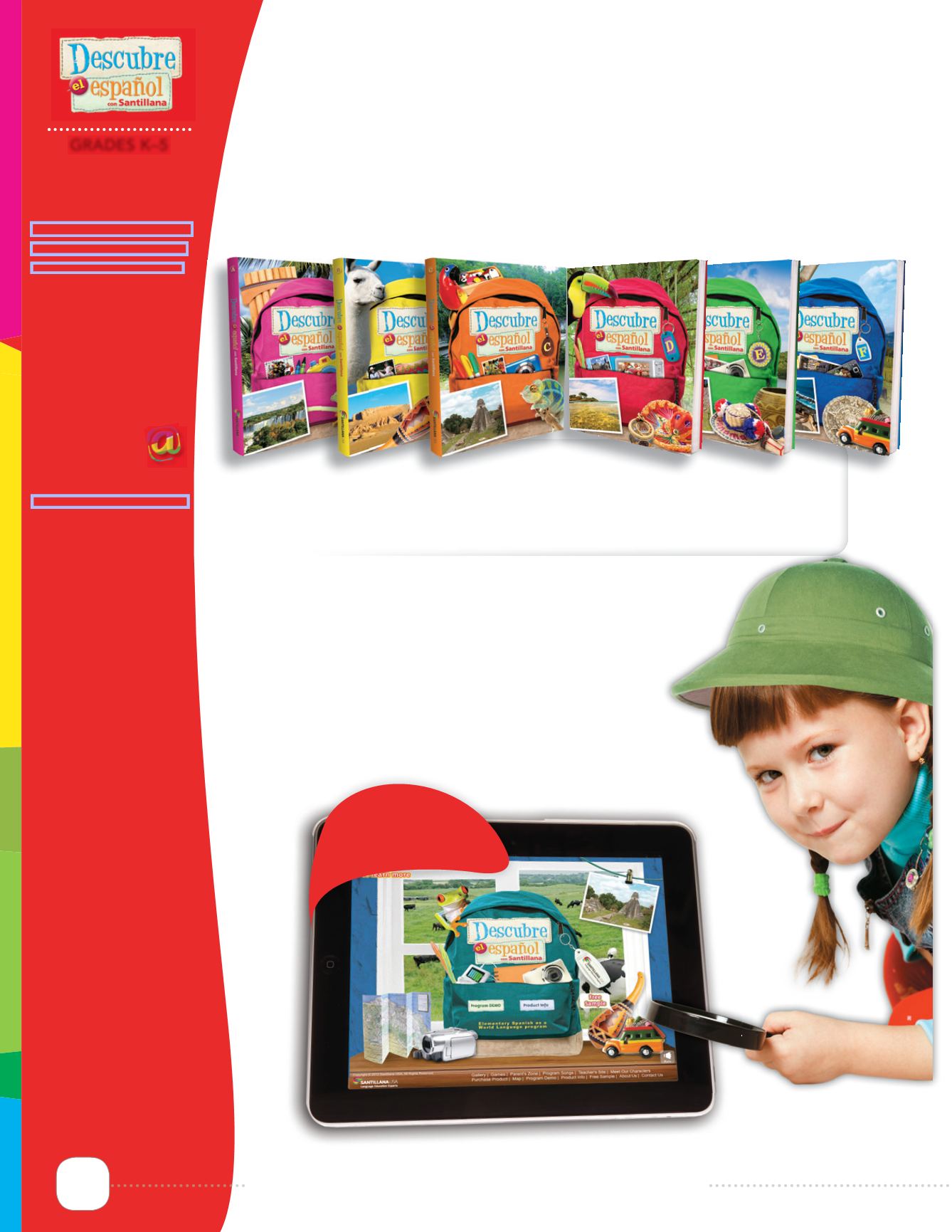 CUSTOMER SERVICE 1-800-245-8584
I
customerservice@santillanausa.com
10
This new K–5 program makes language learning a cultural adventure as
students travel to twenty Spanish-speaking countries and explore the
language and cultures!
Descubre el español
con Santillana
Explore a world full of cultural adventures!
+ Website
www.santillanausa.com/school
www.descubreelespanol.com
commoncore.santillanausa.com
+ Complementary products
Pictodiccionario, p. 21
+ Professional Development
p. 144
+ Additional Teacher
Resources
Free resources at
www.descubreelespanol.com:
• Song lyrics
• Games
• Parents' site
• Sample pages
• Image gallery
• Videos
• Letters to parents
• Guided Reading Correlations
• Pacing Charts
Descubre el español con Santillana
engages and supports
students of all language levels, from beginners to heritage
speakers, at any grade level.
• Culture is the backdrop of the entire series.
• Each level has a compelling storyline. Students meet
engaging characters, who travel to eight Spanish-speaking
countries in each student book.
• With the characters, students learn about the local people,
places, culture, food, animals, and of course the language.
Whether
you use print, digital
resources, or both, learning
Spanish will be fun and
rewarding for your students!
GRADES K–5