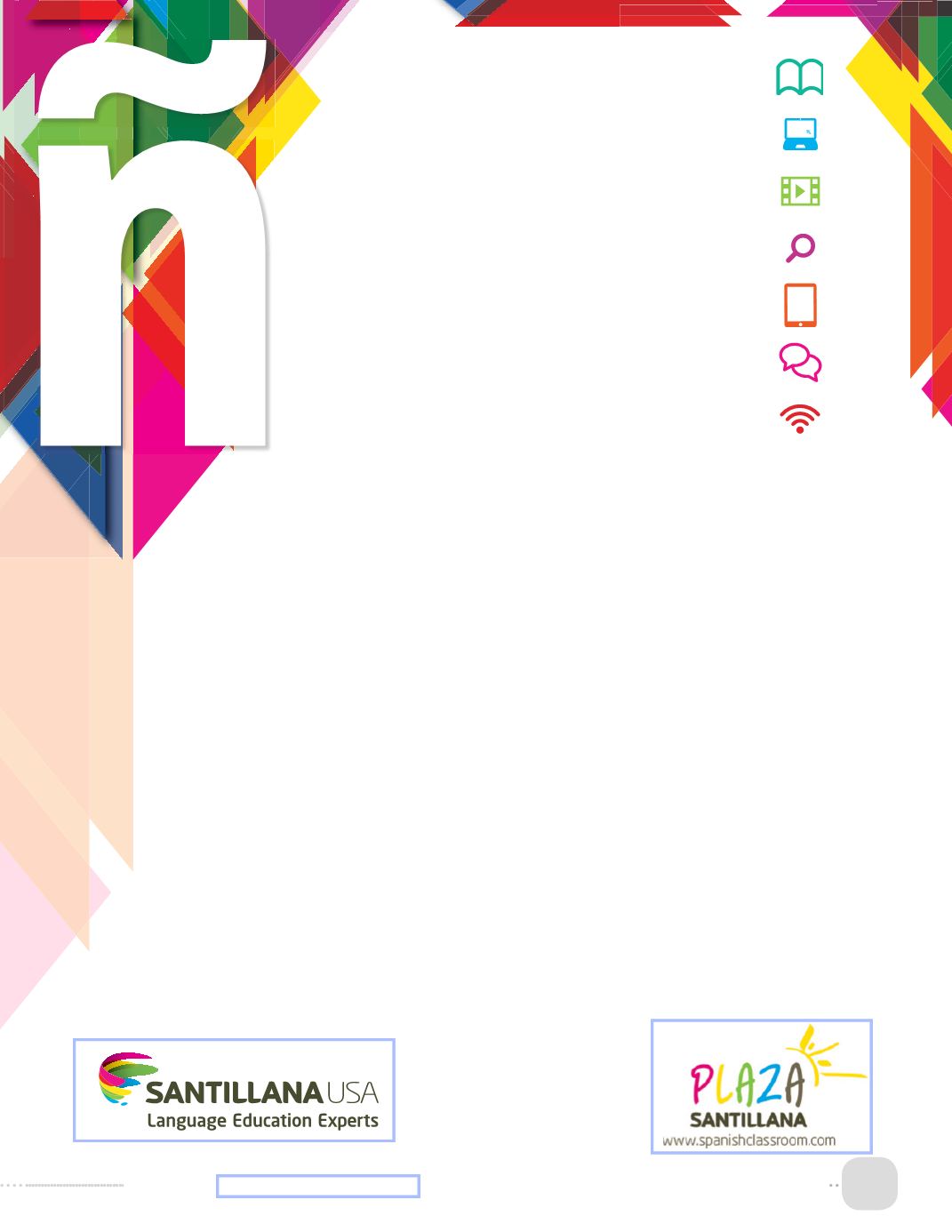 1
Discover Santillana's K–12 Spanish language instructional solutions and join the cultural adventure!
As part of the largest Spanish language educational publisher in the world, Santillana USA is
dedicated to
Spanish language education
exclusively. We understand the unique needs of every Spanish language learner
in the U.S., from world language learners to heritage and native speakers.
Flip through this catalog to find an array of options designed to meet the needs of students in all K–12 Spanish
instructional settings:
• Elementary and Middle/High Spanish as a World Language Programs
• Elementary and Middle/High Spanish language arts programs for native speakers and dual-language
students
• Hundreds of Authentic children's and young adult books: Guided Reading Libraries, poetry collections,
science and social studies informational text series, and more
• Customized Professional Development services
Don't forget to log on to our
online community of Spanish teachers
, Plaza Santillana, a forum where you can
exchange ideas with other Spanish educators.
SHOP ONLIN
E www.santillanausa.com/school
I TECHNOLOGY SUPPOR
T technicalsupport@santillanausa.com