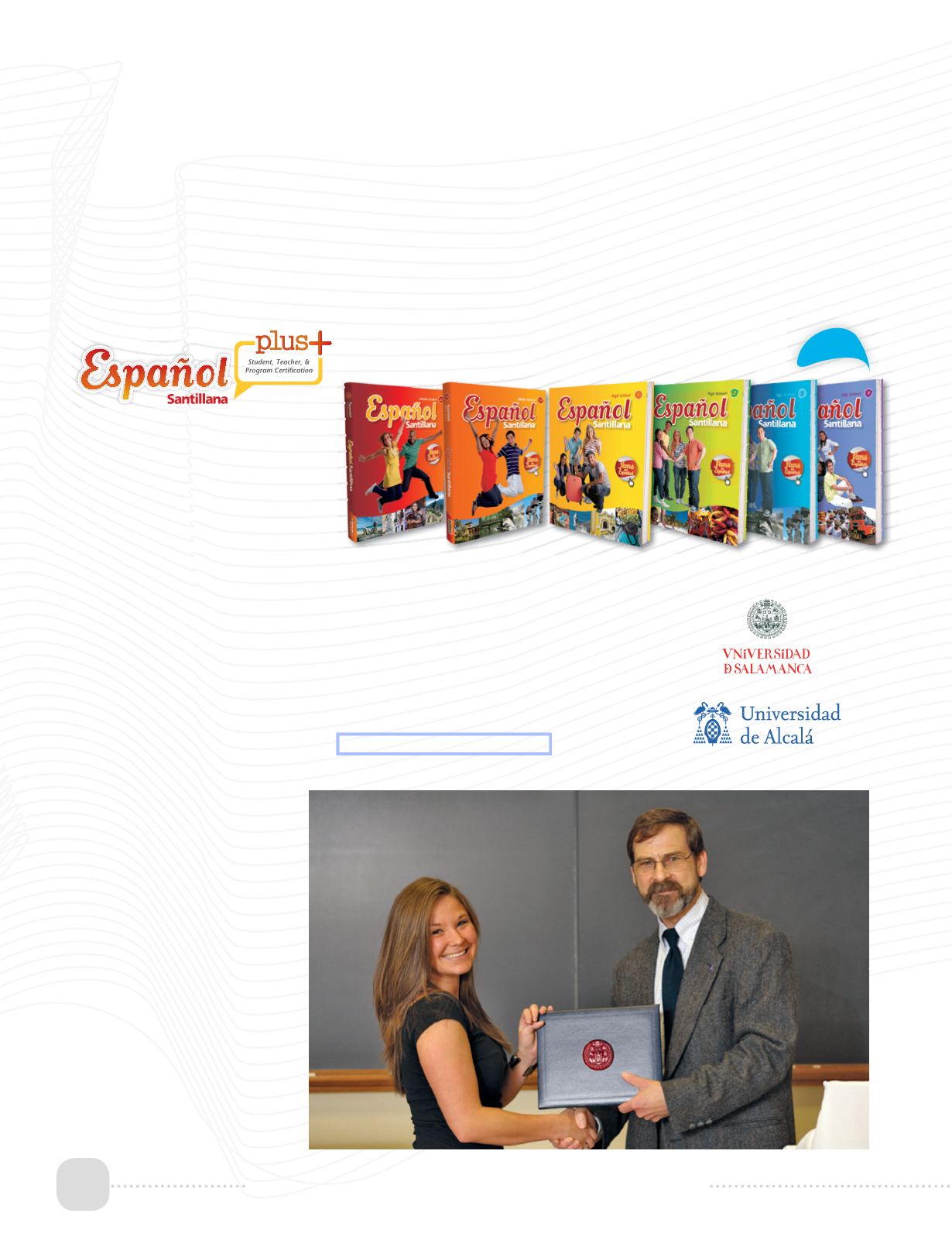 CUSTOMER SERVICE 1-800-245-8584
I
customerservice@santillanausa.com
6
NEW
for
2015
–
2016
Our goal is to make teaching and learning Spanish a cultural
adventure for all students—world language learners, dual-language
students, and heritage and native speakers.
For middle and high school world language students...
Español Santillana prepares students
for college and career-level Spanish.
Students build a solid linguistic and
cultural foundation and have fun
learning Spanish as they take on cultural
adventures in each level. And now there's
an added bonus!
What's the Plus?...
NEW
The Plus is…
Program Accreditation from University of
Salamanca, Student Language Certification from
the University of Salamanca, and Teacher Study
Abroad Opportunities to the University of Alcalá
de Henares.
Learn more at
www.fansdelespanol.com