164 / 164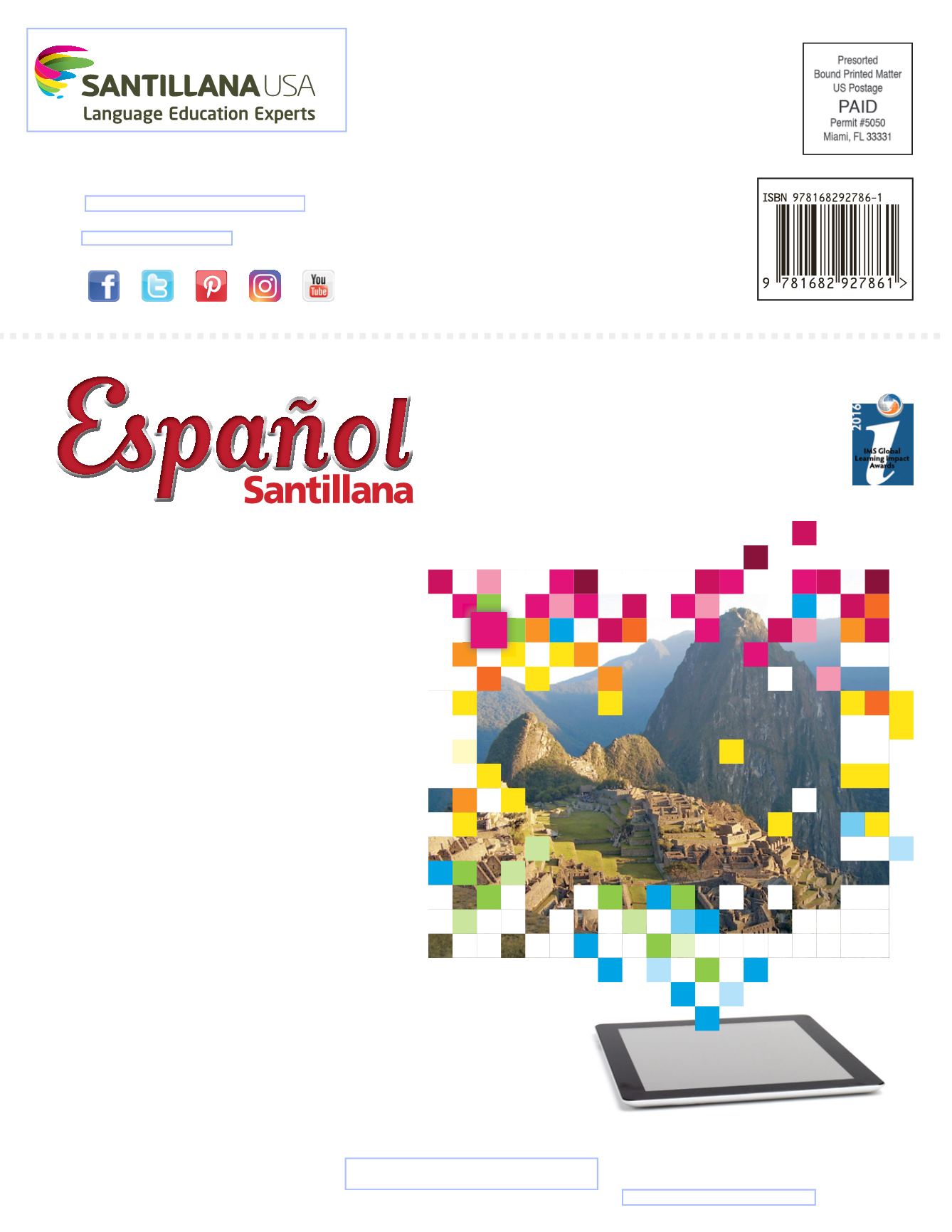 www.santillanausa.com
2023 NW 84th Avenue, Doral, FL 33122
I
Phone 1-800-245-8584 – Fax 1-888-248-9518
I
customerservice@santillanausa.com
2023 NW 84
th
Avenue, Doral, FL 33122
Phone 1-800-245-8584
Fax 1-888-248-9518
customerservice@santillanausa.com
www.santillanausa.com
SmartCenter
TM
The next step in fully interactive,
customizable instruction!
Full range of online instructional resources
in the new SmartCenter
TM
supports
instruction, provides flexibility, and
facilitates classroom management.
• SmartBook
TM
• Fans Online Activities
• Interactive Workbooks
• Student and Teacher Dashboards
• Online Assessment
• Grading and Reporting Tools and more
Available in any
IMS-certified learning
management system.
Embark on Cultural
Challenges throughout
the Spanish-Speaking World