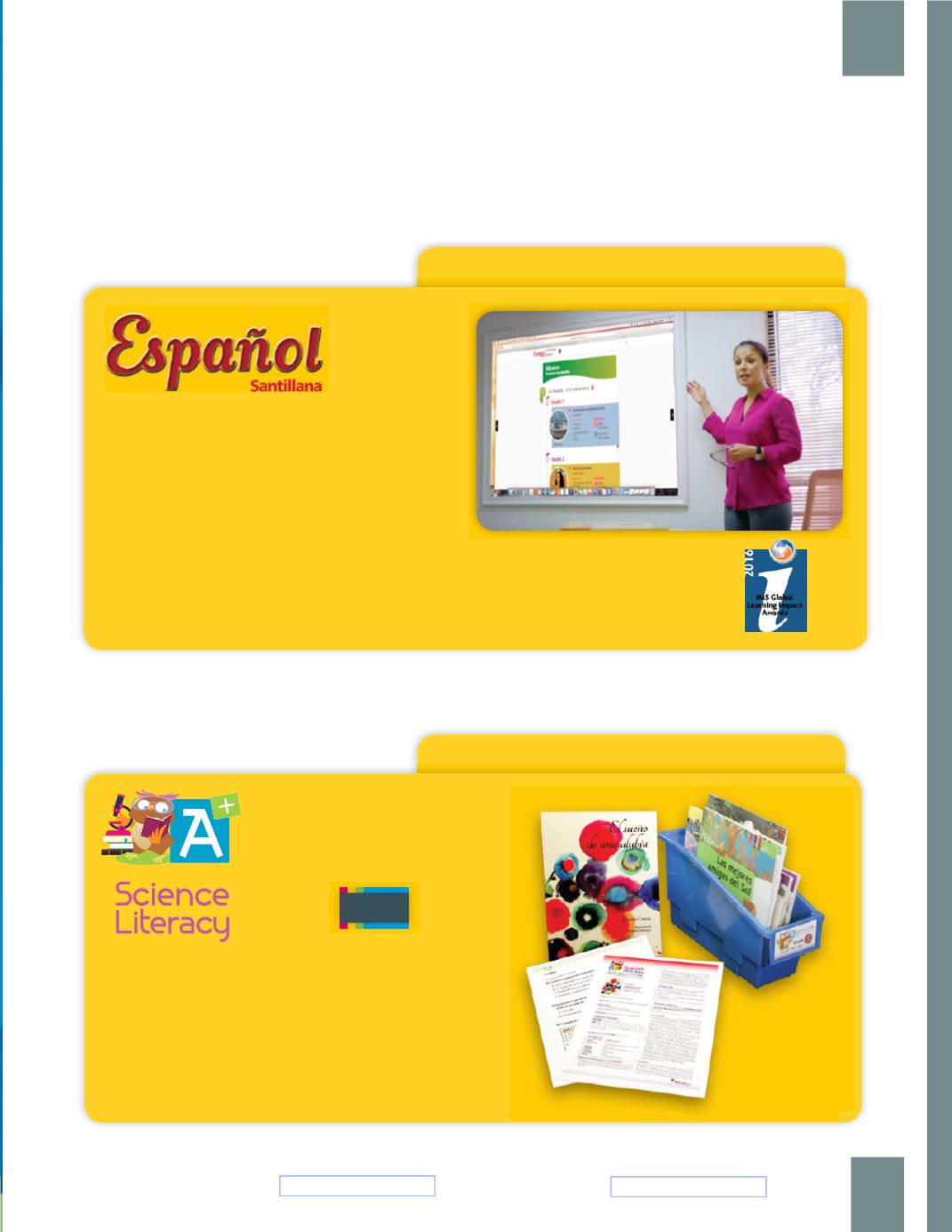 SHOP ONLINE
www.santillanausa.com
I TECHNOLOGY SUPPOR
T help@santillanausa.com
NEW
K–5 Science Literacy Kits include an array of
nonfiction and fiction titles aligned to national
language arts and science standards—each with
teacher notes and activities designed to help
students develop science literacy!
Learn more on page 60.
Spanish
NEW
Available in any
IMS-certified learning
management system.
Full range of online instructional resources
in the new SmartCenter
TM
supports
instruction, provides flexibility, and
facilitates classroom management.
Learn more on page 22.
SmartCenter
TM
The next step in fully interactive,
customizable instruction!
Middle and High School World Language
Dual-Language and Spanish Language Arts
5
for
2017
–
2018