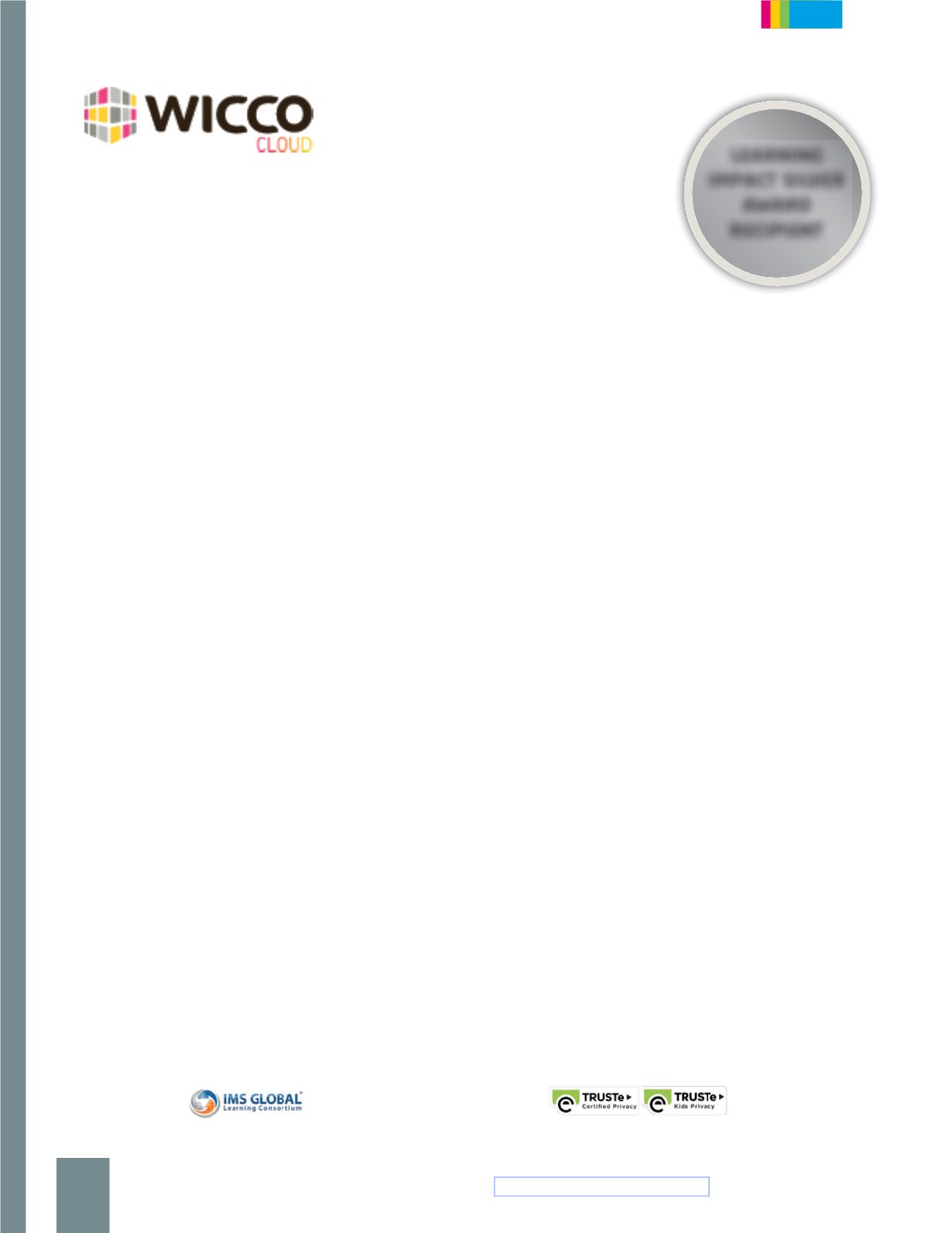 CUSTOMER SERVICE 1-800-245-8584
I
customerservice@santillanausa.com
6
SANTILLANA'S ELEARNING SOLUTIONS: THE NEXT
GENERATION IN DIGITAL LEARNING
Santillana's Spanish programs are only a click away, with effective options for integrating our eLearning
Center content into any Spanish classroom.
As an IMS Global Learning® member, our Spanish content
is available in the IMS Global Common Cartridge® Standards, which ensures digital content can be
accessed in any IMS-compatible Learning Management System (LMS).
Absolute Customization
Santillana's eLearning Centers give teachers total control of their instructional materials, which can be
easily customized to meet all their classroom needs, regardless of the current school/district LMS in
place. Santillana USA gives teachers unrestricted access to our Spanish program tools and resources.
Use our high-quality, culturally rich Spanish instructional materials as-is or integrate them with your
own teacher-created content, and easily manage instructional resources to minimize time spent
planning, grading, and reporting.
Absolute Integration
• Integration with most of the major Student Information Systems (SIS) and/or LMS systems on the
market, which allows us to incorporate our Spanish programs into your school's existing system
with total ease
• Web-hosted textbook content guarantees that LMS platforms can manage large amounts of
information without sacrificing quality, speed, or reliability
• Single sign-on solution, which makes adoption of a new program simple for students
• Santillana membership in the IMS Global Learning® Consortium ensures technological
best practices
Join our growing community of more than a million
teachers and students and try our eLearning
Solutions today.
www.techinlearning.com
LEARNING
IMPACT SILVER
AWARD
RECIPIENT
Wicco Cloud Solutions
by Santillana allows us
to make our high-quality, culturally rich content
available in any IMS-compatible Learning
Management System...at no added cost!
WICCO and Santillana are COPPA compliant,
certified by TRUSTe.
Member of the IMS Global
Learning Consortium