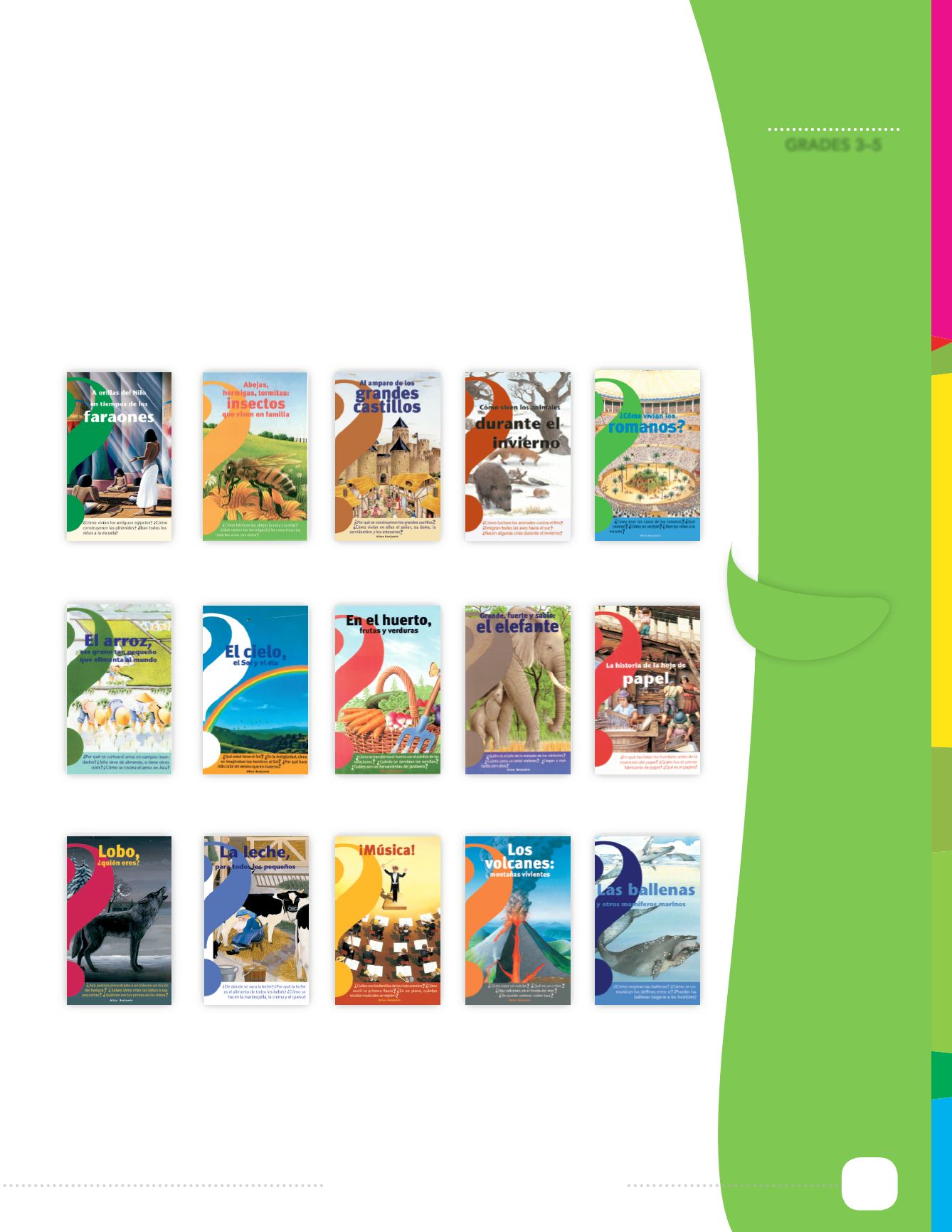 Altea Benjamín
Science and Social Studies Series
Los volcanes,
montañas vivientes
¿Cómo vivían
los romanos?
Al amparo de los
grandes castillos
Las ballenas y otros
mamíferos marinos
Cómo viven los
animales durante el
invierno
La leche, para todos
los pequeños
¡Música!
Why is the sky blue? How are ants beneficial to human beings? What did humans think about
the Sun in ancient times? This series is full of amazing information.
• Combines attractive illustrations and an
• Contains a how-to article with arts and crafts
projects, recipes and guides, biographies, or
• Answers frequently asked questions about
scientific and social studies topics
• Provides fascinating information and facts
about the world around us and our history!
Science and Social
Studies Series
Abejas, hormigas,
termitas: insectos que
viven en familia
El cielo, el Sol y
el día
E
A orillas del Nilo en
tiempos de los faraones
Lobo, ¿quién eres?
El arroz, ese grano tan
pequeño que alimenta
al mundo
E
En el huerto, frutas y
verduras
La historia de la hoja
de papel
L
Grande, fuerte y
sabio: el elefante
G
El cielo, el aire y el viento
El cielo, las estrellas y la
noche
El oso, un gigante no
muy tranquilo
La aventura de la papa
Also part of this collection
Authentic
Spanish
titles