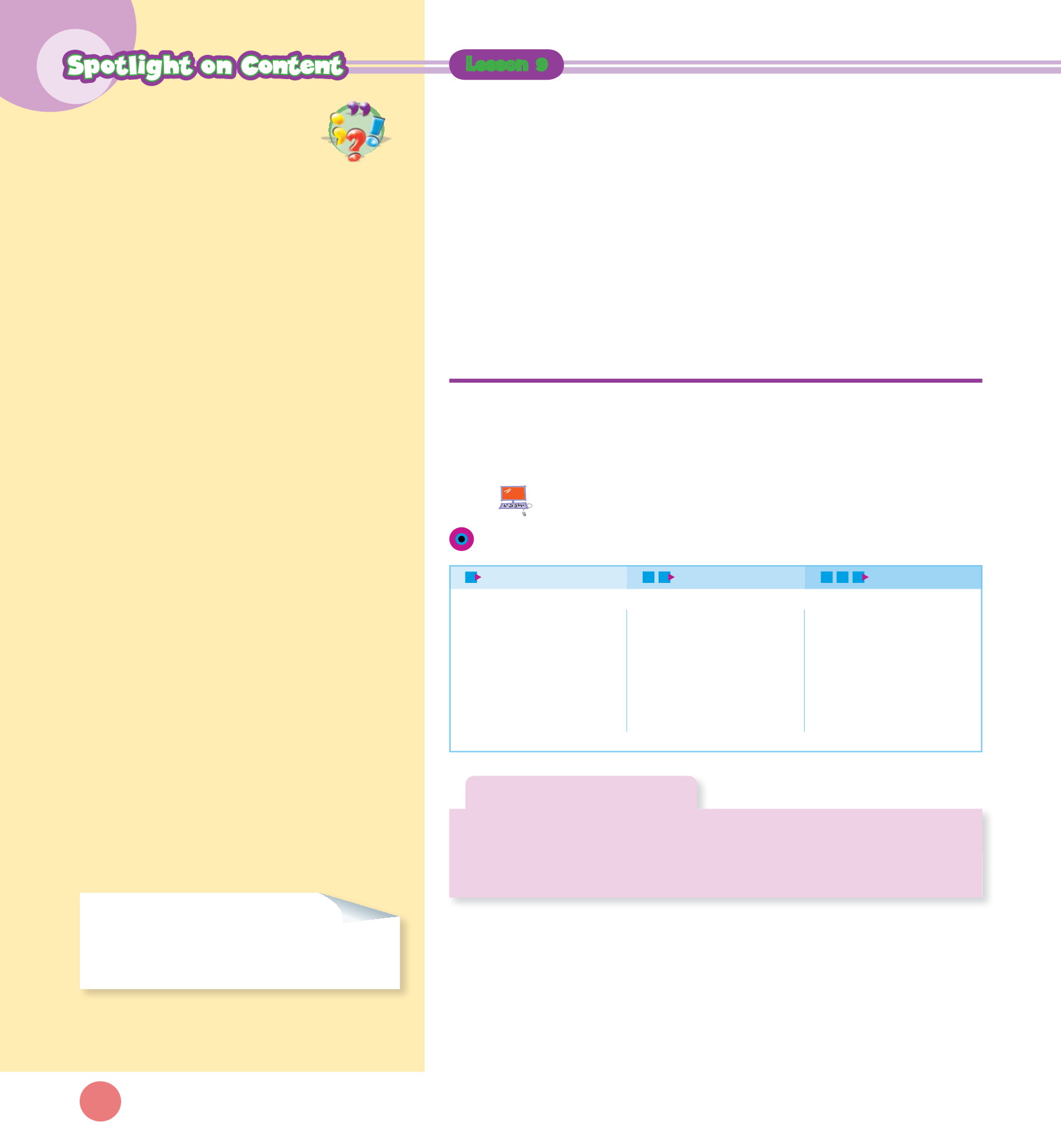 Unit 4
My Community
132
Key Vocabulary
declarative
exclamatory
imperative
interrogative
Functions and Forms
Q
Identifying sentence structure
An interrogative sentence ends with
a question mark.
A declarative sentence ends with a period.
Q
Identifying types of sentences
"Hooray!" is an example of an exclamatory
sentence.
English Language Development Skills
Listening
+
Respond to questions with appropriate
elaboration.
Speaking
+
Understand and use complete and correct
declarative, interrogative, imperative, and
exclamatory sentences.
+
Distinguish between the speaker's opinions and
verifiable facts.
Reading
+
Demonstrate comprehension by identifying
answers in the text.
+
Follow simple multistep written instructions
(e.g., how to assemble a product or play a board
game).
Writing
+
Spell correctly one-syllable words that have
blends, contractions, compounds, orthographic
patterns (e.g.,
qu
, consonant doubling, changing
the ending of a word from
–y
to
–ies
when
forming the plural) and common homophones
(e.g.,
hair—hare
).
Materials
Community
Photo Cards
Blackline Masters 2a and 2b
Frontload Vocabular y
VOCABULARY DEVELOPMENT
Use the
Community
Photo Cards that show people to elicit the vocabulary
words. Read the key words to the class. Tell the class that the words
represent the four types of sentences. Have students construct a sentence to
correspond with each photo card. Ask them to write as if they are speaking
to each of the people in the photo cards. Students are to use a combination
of the four sentence types.
Note:
The phonics activities on the back of each
photo card may be used to supplement instruction.
Types of Sentences
ORAL LANGUAGE DEVELOPMENT
Student Book pages 132–133: Read the text in Spotlight box aloud,
pointing out the key words as you come across them. Read the directions
with the class, modeling the first item. Check that students understand the
task. Ask students to copy and complete the activity on a separate sheet of
paper.
Lesson 9
Revising
WRITING STRATEGIES
Student Book page 133: Distribute the pieces of writing produced by
students in the previous lesson. Read aloud the direction for activity A and
the questions on the Student Book page. Explain to students that they need
to use the questions as pointers to correct their writing, not as questions
that need require written answers. Allocate time for them to review and
Work as a group to
label each sentence.
Have students copy the
sentences and labels in
their notebooks.
Have students work
independently to
label each sentence.
Have them write the
sentences and labels in
their notebooks.
Have students work
with a partner to
determine how to
label each sentence.
Have them write the
sentences and labels in
their notebooks.
Beginning
Intermediate
Advanced
Targeting Proficiency Levels
Meeting Individual Needs
You may assist students who exhibit minor difficulties comprehending the
different sentence types by having them create a chart of sentence types with
their corresponding end punctuation to use for reference.
A
V
c
\
j
V
\
Z
6
g
i
h