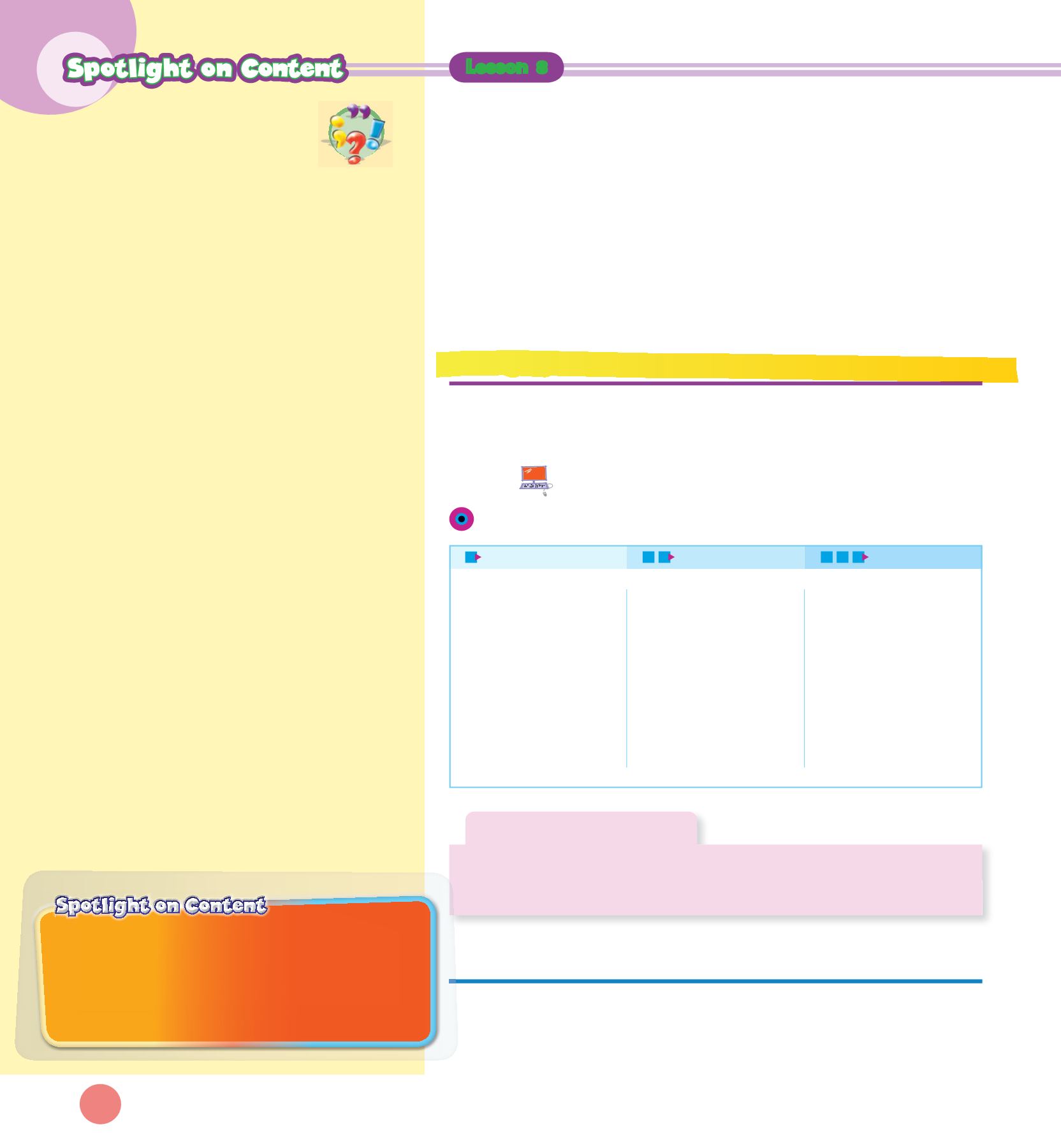 Unit 4
My Community
130
Key Vocabulary
details
opinion
event
topic
idea
Functions and Forms
Q
Expressing and supporting opinions
Buildings downtown should not be torn down.
Q
Retelling/relating events
A group of business people met with the mayor.
English Language Development Skills
Listening
+
Connect and relate prior experiences, insights,
and ideas to those of a speaker.
+
Respond to questions with appropriate
elaboration.
Speaking
+
Organize ideas chronologically or around major
points of information.
+
Distinguish between the speaker's opinion and
verifiable facts.
Reading
+
Determine the underlying theme or author's
message in fiction and nonfiction text.
+
Use sentence and word context to find the
meaning of unknown words.
+
Demonstrate comprehension by identifying
answers in the text.
+
Follow simple multistep written instructions
(e.g., how to assemble a product or play a board
game).
Writing
+
Write descriptions that use concrete sensory
details to present and support unified impressions
of people, places, things, or experiences.
+
Identify and use past, present, and future verb
Access Prior Knowledge
LITERARY RESPONSE
Gather examples of editorials from local newspapers. Show tthem to the
class and elicit from students descriptions of what they see. Ask questions
such as
What do you notice about the format of this piece of writing? Have
you seen examples of this writing before? Do you know what this structure of
writing is called? Where would you find something like this?
Have students
read the samples you brought in. Ask them to discuss what they notice
about the structure and format of the writing samples with a partner.
Editorials
Student Book, page 130: Read the editorial as students follow in their
books. Next, have students read it aloud with you. Have students answer
the questions. Model answering the first question using a complete
sentence.
Lesson 8
Writing Editorials
WRITING STRATEGIES
tudent Book pages 130–131: Read the text in the Spotlight box. Then, read
he directions as students read along with you. Distribute the Main Idea
& Details Graphic Organizer. Have students write their topic in the large
Help students locate a
sentence in the editorial
that states an opinion.
Next, help them locate
a factual sentence.
Discuss the differences
between them. Be sure
they write the answers
in their notebooks.
Ask students to work
independently to
to write complete
sentences in response
to the questions. Ask
students to include
details and examples
in their explanation of
how they distinguished
facts from opinions.
Have students work
in pairs to answer the
questions. Then, have
them identify a factual
sentence. Ask students
to describe how they
identified which was
an opinion and which
was a fact by writing in
complete sentences.
Beginning
Intermediate
Advanced
Targeting Proficiency Levels
Meeting Individual Needs
You may assist students who are experiencing temporary difficulties identifying
opinions by listing signal words, such as
should
,
want
,
think
, and
agree
.
A
V
c
\
j
V
\
Z
6
g
i
h
READING COMPREHENSION
te
nses
p
rope
rl
y.
S
t
Materi
a
l
s
Blackli
n
e
M
a
s
t
e
r
6
sample
n
ew
s
p
a
p
e
r
e
d
ito
ri
al
s
THE CONTENT AREAS ARE USED AS THE
VEHICLES OF DIRECT INSTRUCTION!
Spotlight on Content
develops academic language
and vocabulary through instruction and activities in
each of the content areas in every unit.
Spotl ight on Content