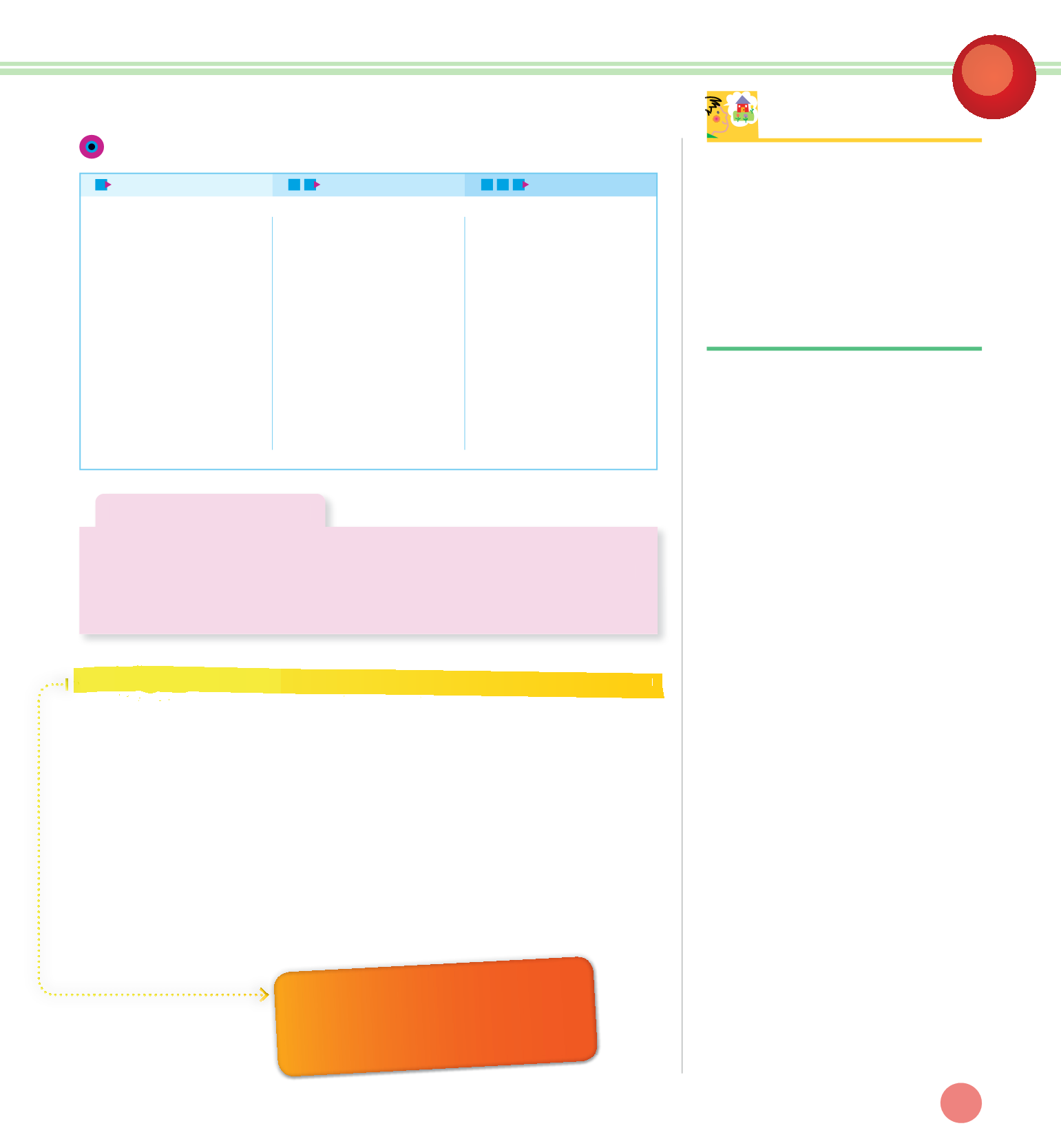 My Community
Unit 4
142a
Publ ished Work
r interview with their parents and grandparents.
Venn diagram they completed in this lesson, and their
ey are to write a paragraph about the differences
r local government and the local government of their
metown. Distribute a highlighter to each student. Have
ation they would like to include in their paragraph.
paragraph at the bottom of a large sheet of paper.
r writing at the top of the paper. Display students'
Class Illustration
Have students create a mural based on
something they are learning. Allow students
to assign the task and determine the
medium—painting, coloring, collage, or
other. Display the mural in the classroom.
Targeting Proficiency Levels
Work as a group to elicit
from students a list of
phrases in response to the
questions. Record these
on the board or on chart
paper. Help students fill
in the graphic organizer.
Then have them use it to
answer the questions in
complete sentences.
Have students work
independently to fill in
their graphic organizers.
Then, have them compare
their community with the
local government and
services in the community
where their parents or
grandparents were raised.
Have them write a first
draft of a paragraph,
based on their graphic
organizers.
Ask students to work with
a partner to brainstorm
ideas to complete their
graphic organizer. Next,
have them use it to
answer the questions
in complete sentences.
Then, have students share
their answers with the
class.
Beginning
Intermediate
Advanced
Meeting Individual Needs
You may help students who are experiencing minor difficulties using a Venn diagram by
having them list details about their community on the left side of a sheet of paper. Then,
have them list details about their parents' or grandparents' community on the right side
of the paper. Have students circle the similarities.
Multiple Intelligences
Visual
/
Spatial
Standards
For a more complete and detailed description of
these and other national and state standards as
they relate to this unit of
Spotlight on English
,
please visit our Web site at
www.santillanausa.com
.
Common Core State Standards
Reading: Informational Text
RI.3.8.
Describe the logical connection between
particular sentences and paragraphs in a text
(e.g., comparison, cause/effect, first/second/third
in a sequence).
Reading: Foundational Skills
RF.3.4.
Read with sufficient accuracy and fluency
to support comprehension.
RF.3.4.a.
Read on-level text with purpose and
understanding.
Writing
W.3.7.
Conduct short research projects that build
knowledge on a topic.
Speaking & Listening
SL.3.4.
Report on a topic or text, tell a story, or
recount an experience with appropriate facts and
relevant, descriptive details, speaking clearly at an
understandable pace.
Language
L.3.2.
Demonstrate command of the conventions
of standard English capitalization, punctuation,
and spelling when writing.
L.3.2.a.
Capitalize appropriate words in titles.
Students have an opportunity to consolidate
the skills learned as they 1)
Talk
about it,
2)
Write
about it, and 3)
Present
it
Ask students to examine thei
Then, have them reread the
writings. Tell students that th
and similarities between thei
parents' or grandparents' ho
students highlight the inform
Then, have them compose a
Ask students to illustrate thei
work on a classroom wall.
ORAL FLUENCY
69